Brian Sergio – Dios Mio!
Raw, passionate, direct, honest without a bit of compromise to be softer to please the viewer, without turning away from any detail of the life that is genuinely enjoyed and fully lived through the way it is, however unconventional it might seem.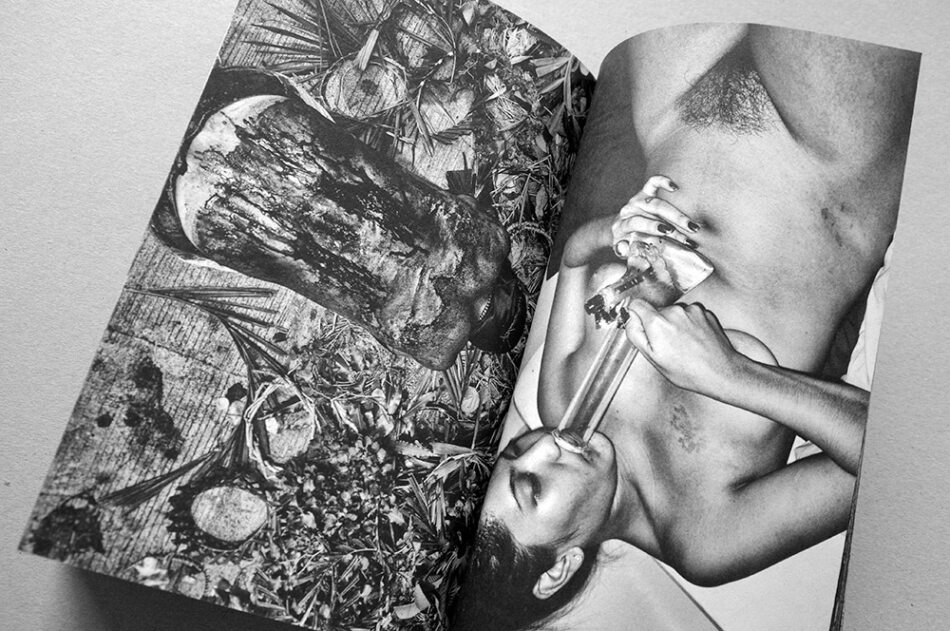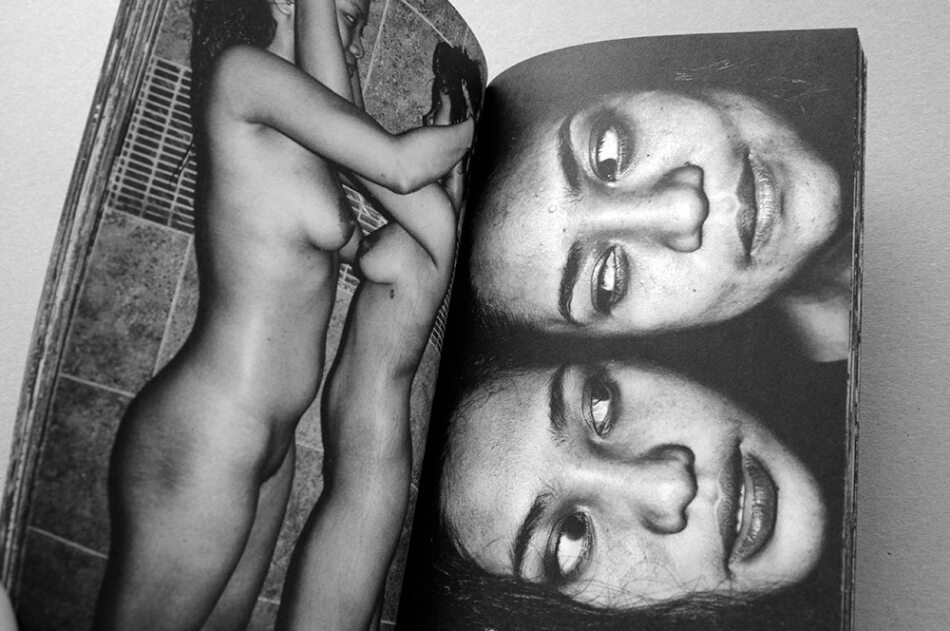 "Dios Mio!" by Filipino photographer Brian Sergio.
2021. Soft cover, Japanese binding with burgundy thread
2 real photos attached to the cover (front and back)
16 x 25 cm, 86 pages including 5 fold-out pages
35 € + shipping

Check it out: dienacht-magazine.com/2021/08/02/brian-sergio-dios-mio
Angono Bound. Brian Sergio plays around with the meaning of the word bound in his latest solo exhibit. First, he alludes to the practice of fetishistic binding in the context of "BDSM," specifically, the Japanese style of kinbaku/shibari. Second, he refers to the place where these practices were held and explored


– Angono, a quaint, traditional, semi-urban town east of Manila – and also, incidentally, or auspiciously, the location of the gallery where the diaristic photo documentation of these explorations where exhibited. - Excerpt from the notes of Ian Lomongco

Giant Dwarf Art Space. Gallery 1
January 19 - February 18, 2020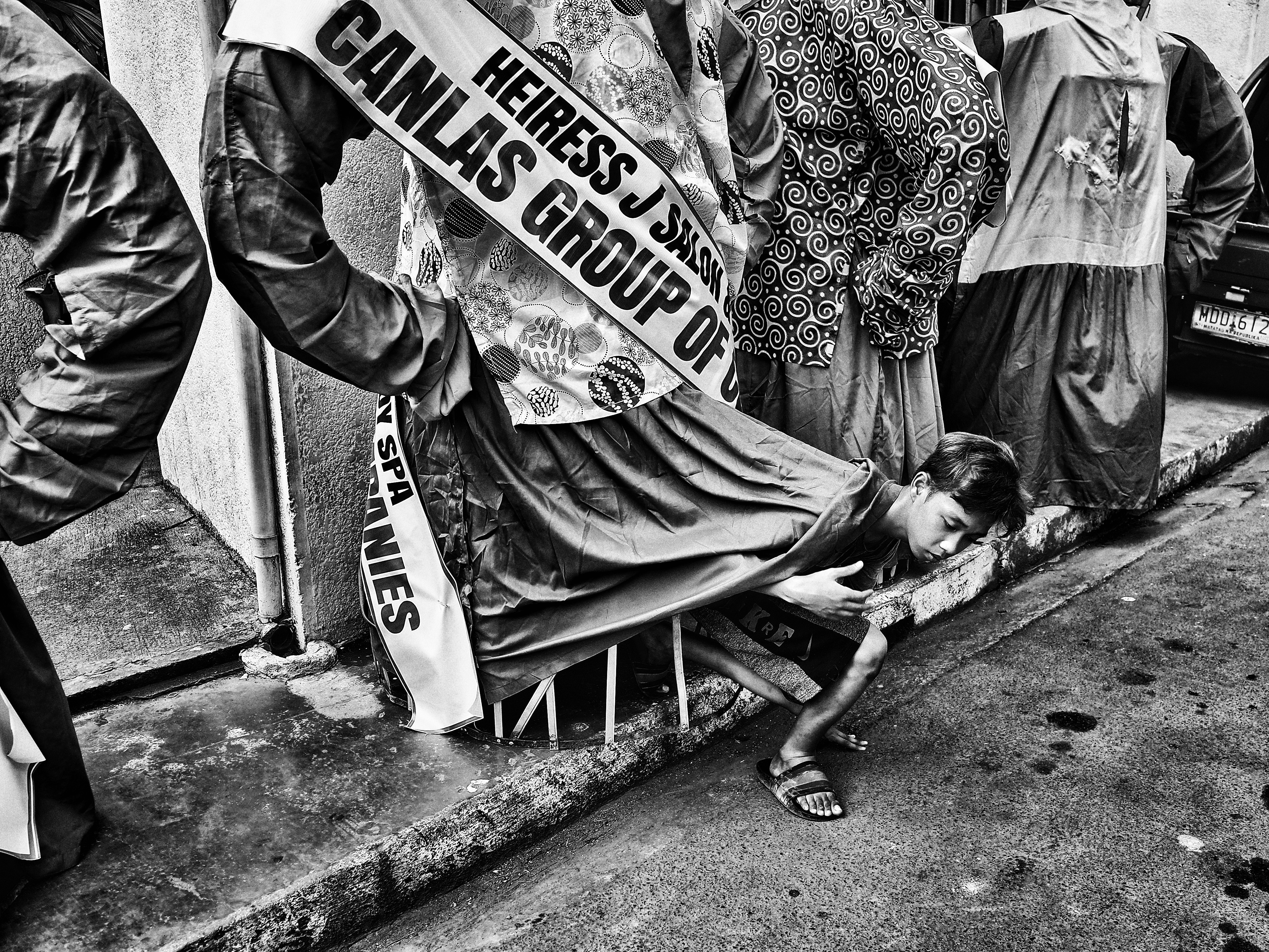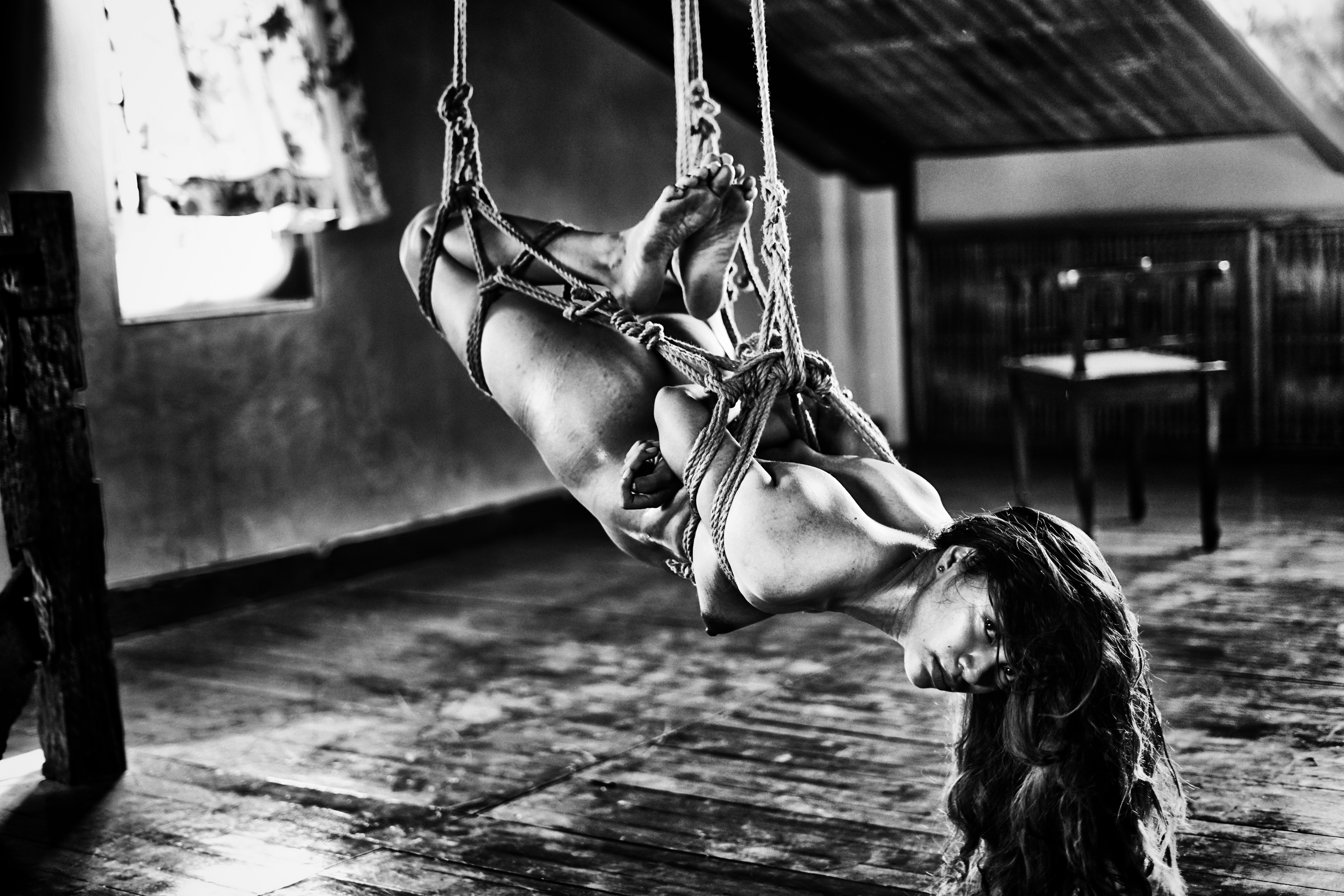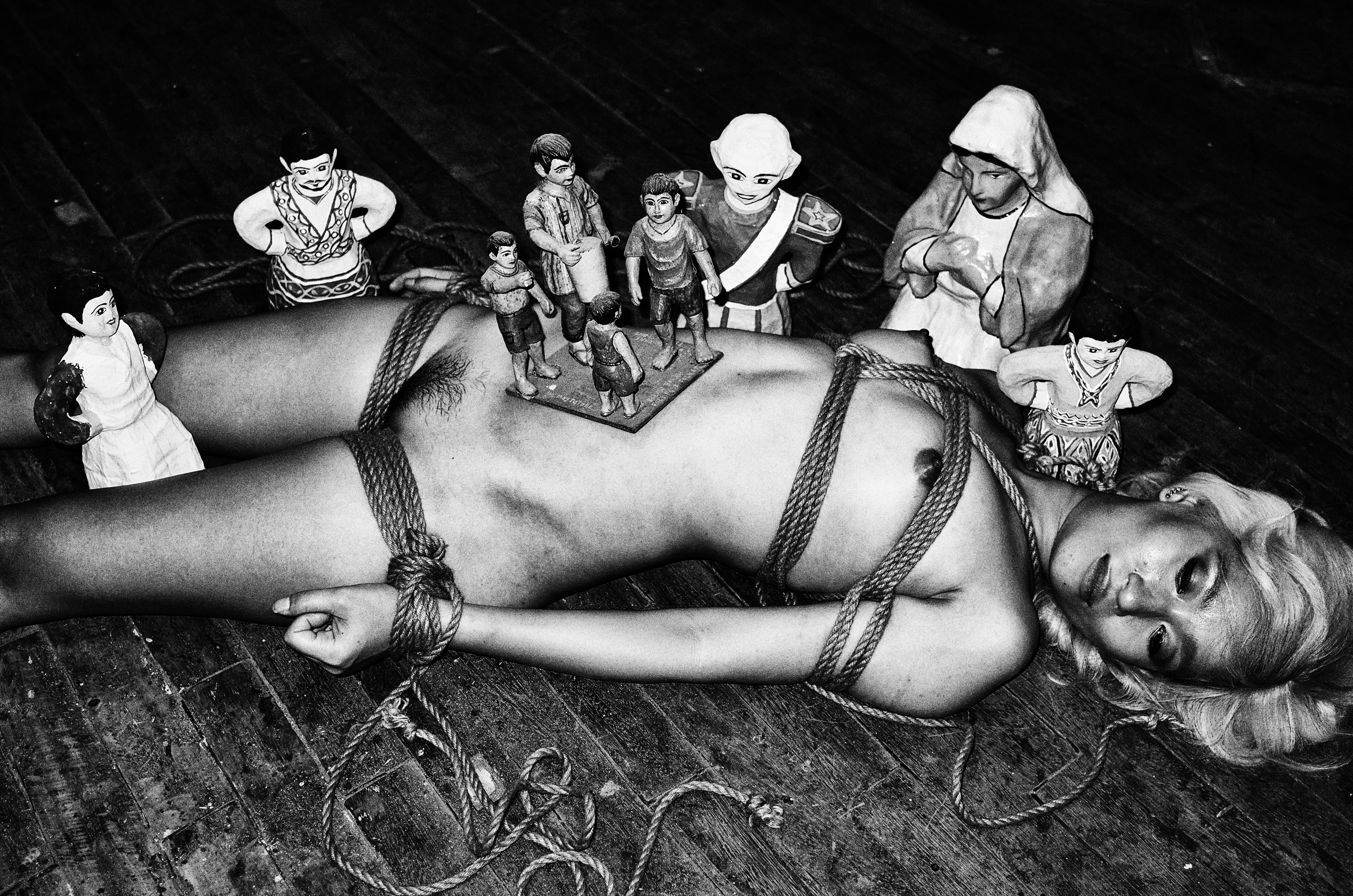 "A Bastard Son" collects his raw, energetic street and portrait photography shot in his home country, the Philippines.
Concentrating on the excesses and perils of the younger generations, Sergio's signature black-and-white image editing adds an extra element of dirtiness and grime to his scenes and lends the views he captured an almost surrealistic atmosphere.'




"These pictures are shot with an eye so tuned to its environment that they allow the viewer to practically create an entire novel around them. We desire – even need – to know more. A face, captured in a second, becomes a companion to be remembered for life."

— from Robin Titchener's afterword


Pak! (2012-2016)
These are portraits of people I encounter everyday. What fascinates me about them is their collective rebellion against inhibitions and acceptable behavior in what is largely a conservative Catholic society. Some of them are friends, some I had an intimate relationship with, and some are strangers, but I can identify with them within my environment.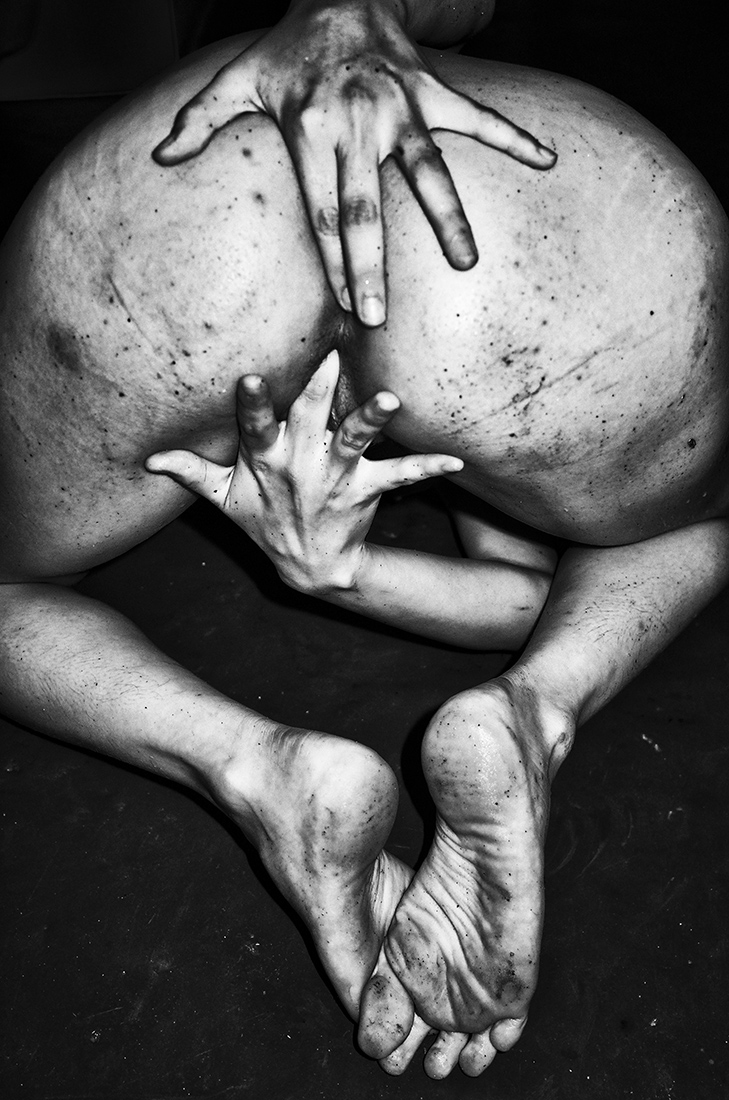 We Are Made of Water (2013)
A snippet of a project that I took during the summer of 2015 in Real, Quezon; just on the northern Philippine coast of the Pacific Ocean. A photographic experience of nature that I spent with a few of my female friends, who are not afraid to show their appreciation of the water.